We are thrilled to announce that BigCoin Vietnam has teamed up with Pantograph to run a Panto Draw Campaign for a week, starting from July 8th, 2020.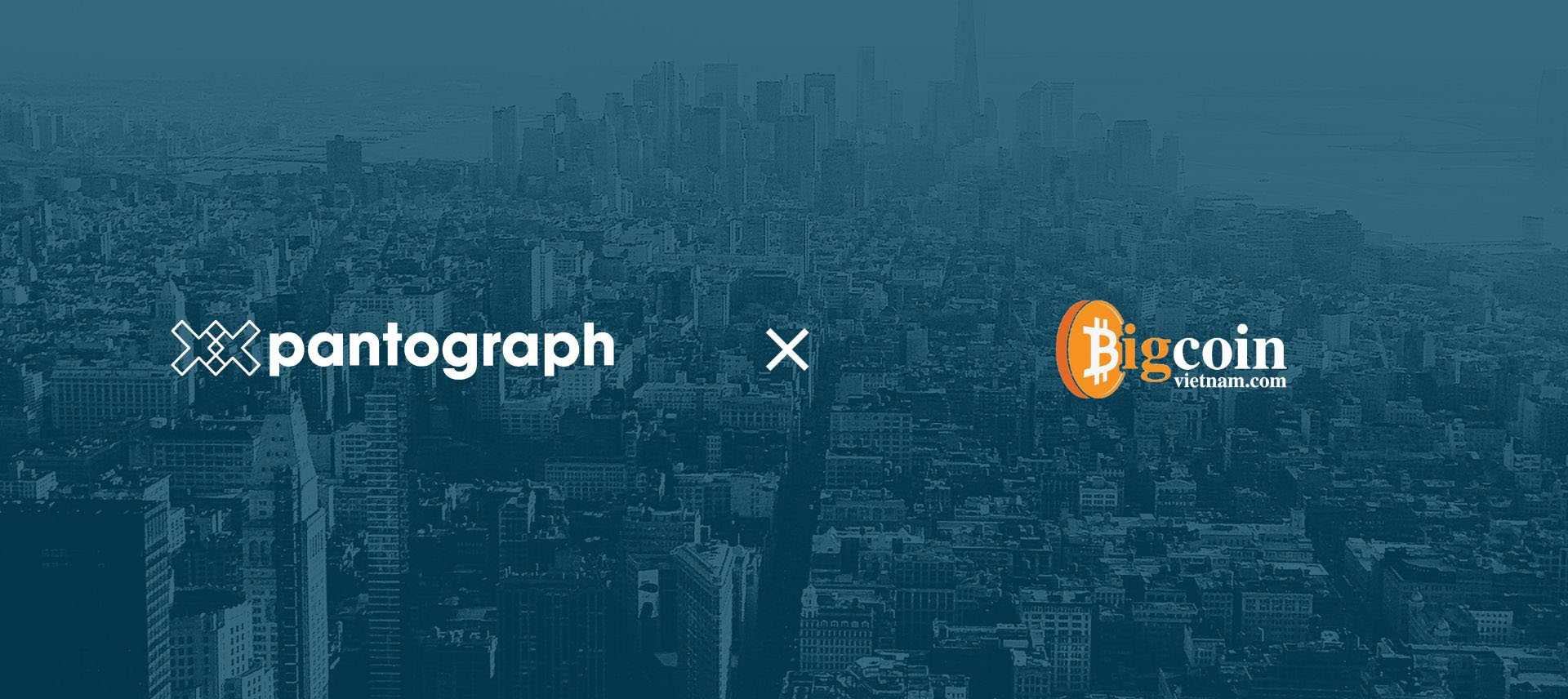 What can I earn from this campaign?
By joining this campaign, you will receive a free Ticket to join Panto Draw in Pantograph Mobile App. With each ticket, you will get a chance to win iPhone XR, Airpod, Amazon Gift Card, etc.
What is Panto Draw?
PantoDraw is a lucky draw game where users can have a chance to win valuable items. To play the game, users will need a Ticket on Pantograph Mobile App. Users can only obtain the Tickets from campaigns of Pantograph and Partners. 

How can I join this campaign?
To join Bigcoin Vietnam's campaign, please follow these steps:
S1: Download Pantograph iOS or Pantograph Android
S2: Set up your account
S3: Once the campaign is launched on Bigcoin Vietnam's Twitter, follow the instruction of the tweet to claim your ticket.
S4: After receiving the ticket on Pantograph Mobile App, tap on Play Panto Draw on the home screen. 
S5: Select your desired item and start playing.

A demo for Panto Draw
The following video will give you a brief tutorial on how to participate in this campaign:
When will it happen?
Time: 12:00 PM (GMT+7) – July 08, 2020
Place: Official Twitter Account of BigCoin Vietnam (https://twitter.com/bigcoinvietnam)
Reward: Panto Draw Tickets
Duration: 01 week

Who is Bigcoin Vietnam?

Bigcoin Vietnam is considered as one of the biggest venture capital funds in Vietnam with the focus on blockchain. They are also a conscientious communication partner and consultant for ICO, crypto projects in terms of various marketing services.
Find Bigcoin Vietnam on:

What is Pantograph?
Developed by Bacoor Inc., Pantograph is a Social Networking Dapp based entirely on TomoChain. The platform is designed in the simplest way to operate as any regular application without blockchain knowledge.
With Pantograph, users can send, receive, and manage $TOMO, tokens, and NFTs freely on the TomoChain network. Sending/receiving crypto is now more convenient, users can send/receive tokenized assets via a link to anyone without sharing their addresses. You can even convert your Instagram images to NFTs, and monetize those exclusive NFTs.
Pantograph aims to widen the concept of Token Economy, and Blockchain Application on all over the World, in the next 05 years.
For Dapp Developers

Join our Community

Follow Us
For the latest updates: